What Your Steak Says About You - Remingtons of Niagara Restaurant
Added on February 8, 2017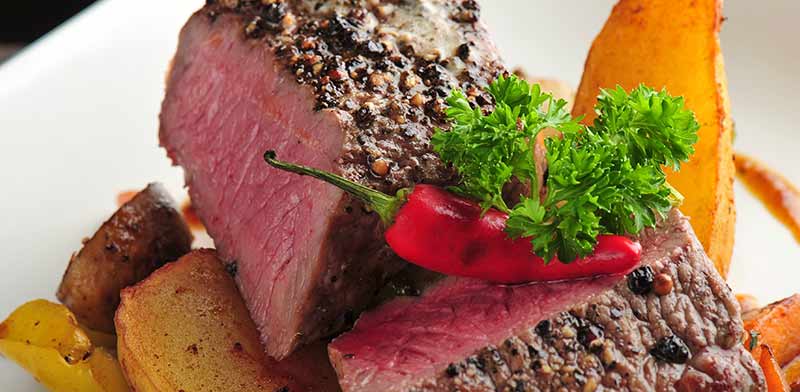 Here's What Your Choice of Steak Says About You
Remingtons of Niagara is known for being one of the finest steakhouses in the city, so it's no surprise that our meats are always grilled to perfection.
It turns out, there's a bit of psychology behind the kind of steak you choose to order and even how you like it done! This article weighs in on what your favourite Remington's beef dishes say about you.
How do You Like Your Steak Meat Cooked?
First, the temperature question:
Rare: "Lets just say you're definitely not a vegetarian. If you order your steak rare, you want it keep all of its beefy natural flavours."
Medium Rare: "You are a perfectionist who enjoys a perfect steak. If you want the most flavour and juiciness- this is the way to go."
Medium: "You like things in moderation and enjoy staying within your comfort or safety zone."
Well-Done: "You are straight to the point and no nonsense. You know how you like your steak, and there's no second guessing you."
What is Your Favourite Cut of Meat?
Filet Mignon 'AKA BEEF TENDERLOIN': You're a quality over quantity type of person. You appreciate the finer things in life- in this case it's a smaller, lean tenderloin cut. This is also the best cut for those who like to lead a more healthy and balanced lifestyle.
Ribeye 'AKA THE DELMONICO': This cut of meat is the 'cheat day of steaks.' Nothing is lean about this cut, since you'll be getting ribbons of delicious flavourful fat. You're the carnivore that values the concept 'treat yourself' and enjoying every flavourful minute of it.
New York Striploin: You're a very simplistic individual who doesn't need all the bells and whistles. A no-brainer classic choice!
T-Bone: You are a person who embodies the idea that bigger is indeed much better. The fat & bones don't just deliver better flavour- they also insulate the meat. GO BIG or GO HOME!

Have a Steak Dinner At Remingtons of Niagara

Has all that talk about meats got you hungry? Join us for dinner at Remingtons of Niagara for your favourite steak dinner grilled to perfection. Not in the mood for a steak? Not to worry, Remingtons of Niagara is a full Steakhouse & Seafood Restaurant with plenty of delicious dishes that can be freshly prepared for you. See our full menu here. Link to menu) Make your reservations for the best Niagara Falls Steakhouse today! We look forward to seeing you.