Christmas Parties in Niagara Falls
Added on November 11, 2016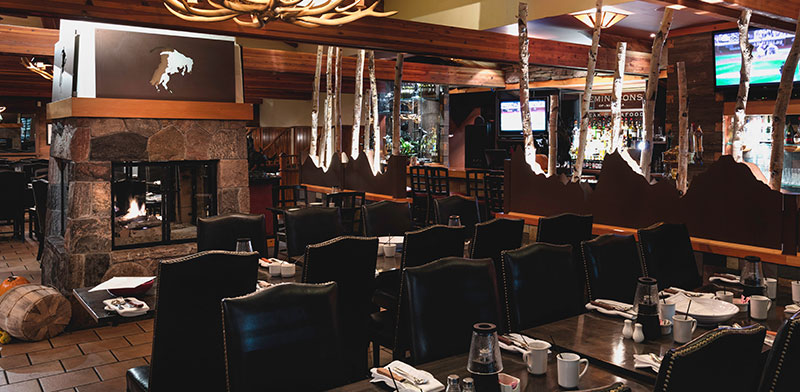 Have Your Holiday Party at Remingtons of Niagara
It's hard to believe the holiday season is upon us already! And with the holiday season, come the potpourri of festive events, parties and dinners to get in the spirit of the season with family, friends, co workers and all!
Creating meaningful memories this holiday season doesn't have to drain your energy, your wallet or increase your stress levels. As you begin to make your holiday party plans, we wanted to extend our services to all for your festive needs.
Why is Remington's the Perfect Holiday Party Venue in Niagara?
As Niagara Falls finest steakhouse and seafood restaurant, we guarantee both exceptional meals and service. Not only will all guests enjoy delicious dishes, they will also have the pleasure of being serenaded by our Singing Servers. What better way to get into the holiday spirit by singing along to a mix of holiday hits, country tunes, the classics and more!
Please join us at Remington's of Niagara to host your next holiday party, family dinner, meetings and more this year at Remington's of Niagara!
Host Your Office Holiday Party at Remingtons of Niagara
Planning the perfect office party is sometimes daunting, as their is no party quite like the annual holiday gathering. No pressure though, we've got the perfect venue for you!
Treat your co-workers to a lovely dinner at Remington's of Niagara. This year, we've created a Holiday Menu featuring four delicious courses, including a choice of appetizer, family style penne pasta, a choice of entree and of course, chef's dessert! For only $35 per person, your annual group holiday party can be a festive delight for the whole office. Enjoy dinner, music and our wine and bar list if you're interested, because it wouldn't be a holiday party without a few cocktails!
Check out the full Group Holiday Party Menu here and book your holiday party in Niagara today!
Join us at Remingtons for the Holidays
You don't have to be hosting an office holiday party in Niagara Falls to enjoy the festivities at Remingtons! You're invited to round up all your group of friends or host your annual family dinner at our restaurant too! Kick back and relax on Christmas because were hosting Christmas dinner at Remingtons this year! See our Christmas Menu that includes chef's select dishes here.
Whatever the holiday occasion, we can't wait to see you at Remington's of Niagara.
Book your perfect holiday gathering in Niagara Falls today - 905-356-4410
Note: available for tables of 12 or more