Premier Steak & Seafood Restaurant in Niagara Falls
Added on September 29, 2016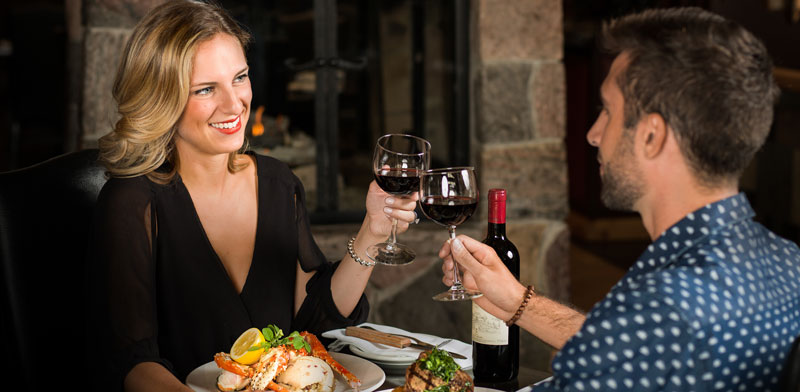 Remingtons of Niagara is the city's finest Steak and Seafood restaurant! The secret to our success is simple: we use nothing but the best! We use the finest and freshest ingredients in all of our cooking.
When it comes to a choosing a restaurant, we can all agree that the food is paramount. However, there are other factors that truly define a great dining experience.
Do you feel welcome? Are you well taken care of? Are you having a good time? At the end of the meal have my dining companions and myself left feeling satisfied?
Best Dining Experience in Niagara Falls
At Remingtons we strive to deliver a complete dining experience because we know that when it comes to your satisfaction, it means far more than delivering a delicious plate of food. Our talented staff, which includes a skilled master chef and an impeccable service team, are committed to your absolute satisfaction.
Here is a sneak peak of a typical dining experience at Remingtons of Niagara.
After being greeted at the door and entering, you are welcomed with bright eyes and a captivating smile that guides you to your table. The walk to your seat is nothing short of fascinating. The decor and ambience of Remington's is unlike any other- our restaurant is home to a prized collection of Fredrick Remington bronze statues.
The servers are friendly, knowledgeable, and know the menu inside and out to ensure your dining experience is the best. Our menu has been carefully crafted to satisfy every taste bud. The most difficult decision you'll have to make is what not to eat!
The Remington's Dining Experience
What sets Remington's apart from all other restaurants in Niagara Falls, Canada, is that we have singing servers! Yes, you read correctly, SINGING SERVERS! Throughout your meal our talented staff members walk around the entire restaurant to make sure all guests are serenaded by their lovely voices. It is truly an exciting moment in your dining experience because you never know exactly when the mic will turn on and you will hear some great live entertainment.
Your food is always beautifully presented- our kitchen staff truly takes pride in making your dish look amazing, because you eat with your eyes first! But not to worry, it tastes as good as it looks. At Remington's we work with both local and international suppliers to bring the best of the world to your table. What is great about our serving staff is their impeccable service etiquette - within the first few bites, your server will always come by to confirm that your meal is tasting exactly as you hoped!
And if you're brave enough to indulge in an after dinner dessert, you will not regret it! Our pastry chefs create beautiful master pieces that all guests thoroughly enjoy. Our white chocolate brownie dessert is a favourite and it is also Gluten Free. That means it's healthy, right? Either way, it is DELICIOUS!
Once your meal is done, our serving staff always makes sure that you are taken care of and that you have enjoyed your experience!
Where to Eat in Niagara Falls?
Does this sound like the dinner outing you've envisioned? Maybe you prefer the chicken supreme, prime rib or maybe something completely different. The great thing is, you can make your own memories through our unique dining experience by joining us for a meal at Remingtons of Niagara- you are cordially invited to stop by any day, from 4pm to 11pm!