Remingtons of Niagara's Chef - Matt Atkinson
Added on October 31, 2016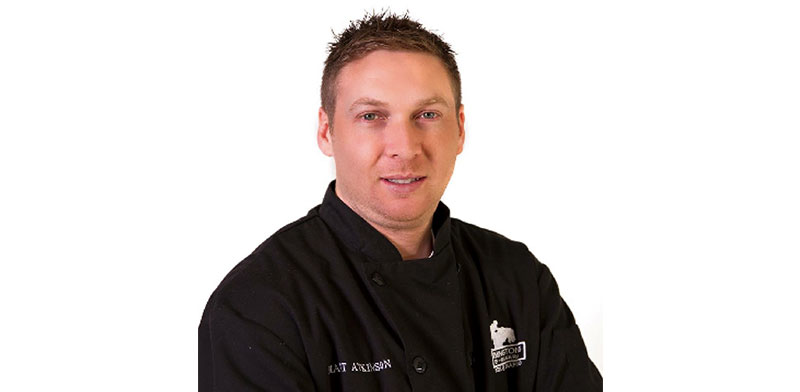 Meet the Chef of Remingtons of Niagara
Remingtons of Niagara has an enviable reputation as Niagara Falls' best steak and seafood restaurant. Our humble abode is known for our delicious prime rib, fresh lobster and cooked to perfection steaks!
Our award winning menu, weekly features and impeccable dinner services did not just appear out of thin air! It is only fair that we pay tribute to the chef who is the inspiration behind the delicious dishes we've come to love at Remingtons of Niagara!
Matt Atkinson: Executive Chef of Remingtons
Regarded as one of Niagara's finest young chefs, Matt Atkinson combines both classic and contemporary flair in the creation of every mouth watering dish he produces. Throughout his 20+ years behind the grill, Matt's professional journey has taken him through prestigious kitchens, learning and working with some of the best chefs in the Niagara Region and beyond.
Matt began his career at the Niagara Parks Commission, eventually landing his position at Remingtons of Niagara, where he currently resides as our Executive Chef.
His position in the kitchen is nothing less than deserved. Matt's many cooking achievements makes it easy to understand why the dishes at Remington's are second to none!
Matt's past cooking achievements include: Charity dinners for Niagara Falls Community Out-reach and Project S.H.A.R.E, three winemaker's dinner for Pellar Estates, held at Remington's of Niagara.
He has also showcased his talents and been recognized in cooking competitions as: Iron Chef Niagara and the Niagara Showcase of Chefs.
Join Matt at Remingtons Of Niagara
Matt brings his talents to the Remington's kitchen each and everyday- working with and passing down his wealth of knowledge to his kitchen staff. As a supporter of fresh local Niagara ingredi-ents combined with international farmers and suppliers, the best of the world is brought to your table! Our unique menu, combined with our western atmosphere and talented singing servers makes Remingtons of Niagara the ultimate dining experience for any occasion.
Join us at Remingtons of Niagara by making your reservation today!